Learn more about 0xpay service, its influence on LTT token and how businesses can use it.
0xpay is a crypto-fiat processing solution for business & merchants. It allows any individual or a company to start receiving payments in crypto for products and services only two hours after API integration.
0xpay is closely related to LocalTrade Ecosystem, its partners and LTT token. It will be beneficial to both LocalTraders and 0xpay users.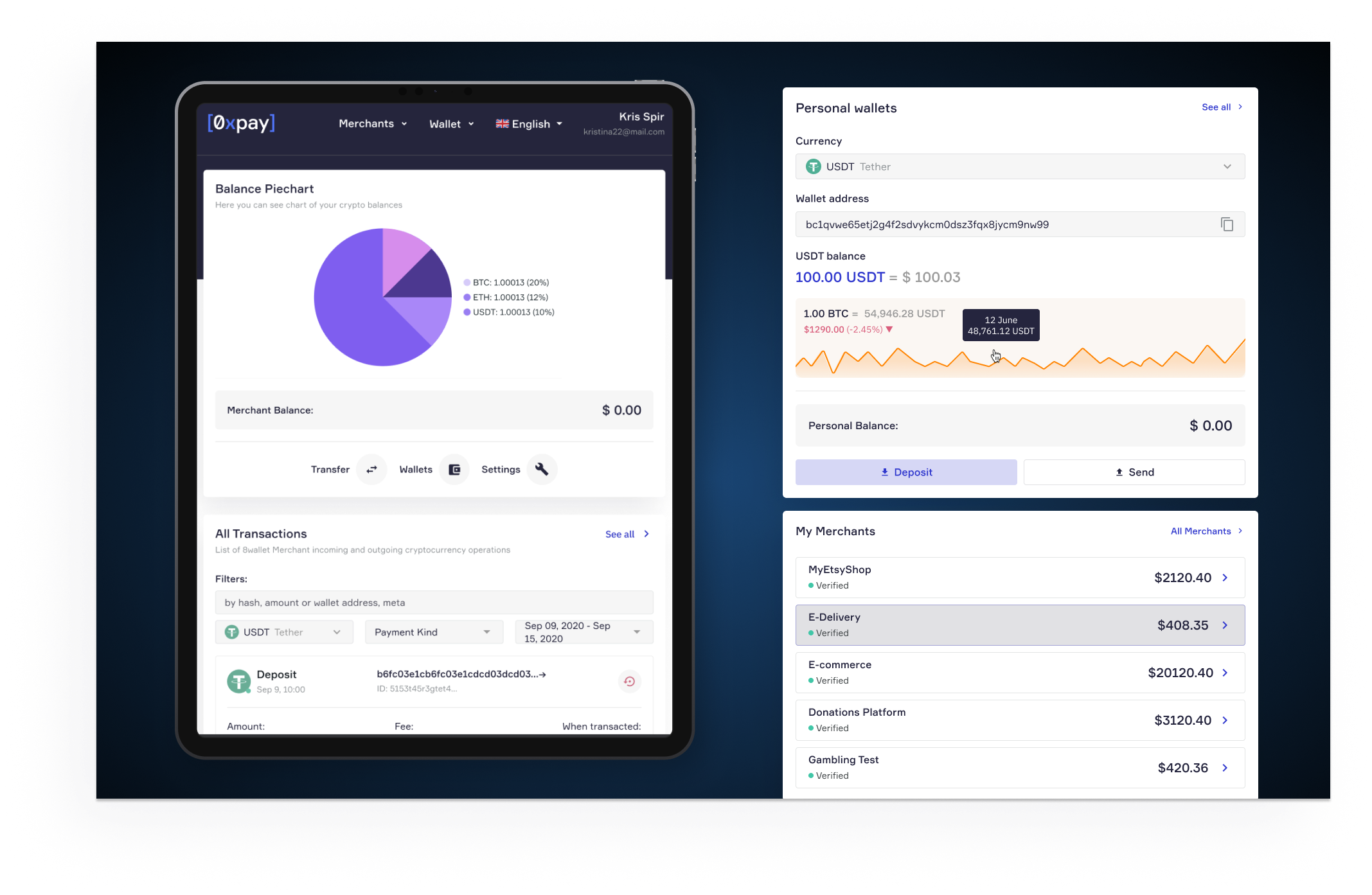 0xpay is already availble, complete a deep dive into the crypto world. Just visit

https://0xpay.app/

​
• Setting up 0xpay API takes only 2 hours. There is nothing simpler on the market right now
• Technological dashboard,
everything
referring to your crypto business is displayed there
• 4 most common blockchains (BTC, ETH, BSC, TRON) are available form the start, and 2 more chains are coming in the nearest future
• Receive payments 24/7 with no downtimes
• It is the cheapest solution on the market with widest array of features and utilities at the same time

Merchants pay fees to process payment operations. Regular 0xpay fees are 0.5% from each transaction.
At the same time, there's an opportunity to make the fees even lower with LTT.
Using LTT to pay fees can reduce overall cost down to 0.4% per transaction (which is a 20% discount)
The first modest milestone is USD 30M monthly turnover inside 0xpay in Q4 2022. Keep in mind that merchants pays fees for both received and withdrawn funds. Then, if every merchant buys LTT token to pay for fees (which seems rational, concerning the volumes), they'll buy $240 000 worth of $LTT tokens monthly.
Imagine:
each month there's huge buying activity around $LTT token. The results are obvious — steady token's value growth over time.
• 0xpay can handle any transaction volumes ($3B processed payments since 2020)
• The fastest API for crypto processing
• Access to exchange API and liquidity balancing with LocalTrade CEX
• Helps building blockchain services without any barriers and complex coding
• Grants customers access to the top 5 blockchains
• Opportunities to launch project token in partnership with best ICO platforms

The public version of 0xpay is already available – proceed to
0xpay.app
to accept cryptocurrency payments with your business!