Buy BNB with ApplePay (NO KYC)
It takes only 3 minutes and 2 clicks!
BEP20 is the standard for native tokens minted on Binance Smart Chain. The main currency of the Binance Smart Chain is BNB-BEP20 (Smart Chain), which is used to pay gas fees for sending transactions.
Since LocalTrade DeFi Lab operates on Binance Smart Chain, you'll need to acquire BNB-BEP20 crypto in order to use DeFi Lab products.
For privacy-conscious users, we recommend using the no-KYC method. Through Trust Wallet, you can
buy up to $250 in crypto without KYC
. Please note, that this method works
only for ApplePay users.
First of all, you'll need to open Trust Wallet. If you don't have Trust Wallet, check this guide:
On the main page,
"Wallets"
tab you'll see the
"Buy"
button. Tap on it.
Next, choose
Smart Chain
from the list of available cryptos.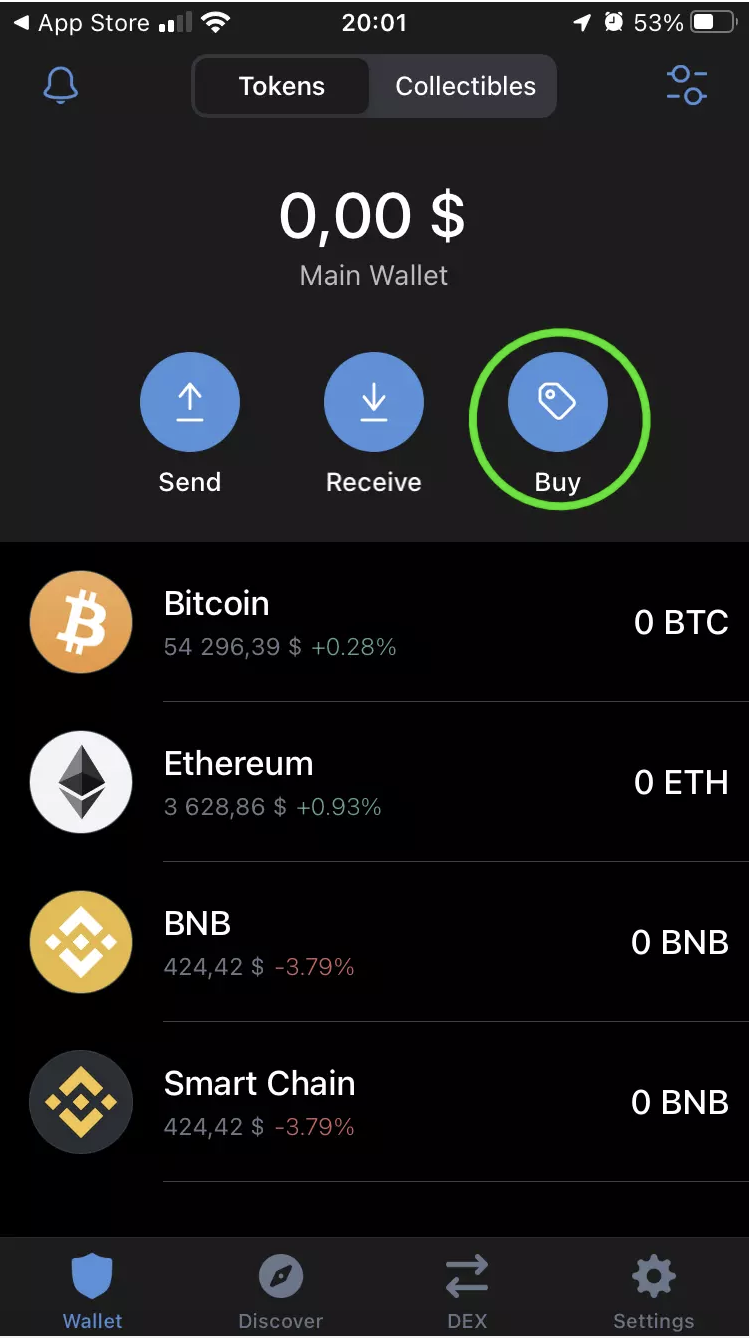 Note:
In Trust Wallet,
BNB-BEP20
is listed as
Smart Chain.
Do
NOT
choose BNB from the list, as you won't be able to pay with it. Always make sure to recheck the crypto and amount carefully.
On the next screen, input the amount, select
MoonPay
, and press
Next
. You'll be forwarded to the MoonPay website.
You can buy up to $250 via ApplePay without KYC. In order to buy more, split your total amount into portions of less than $250.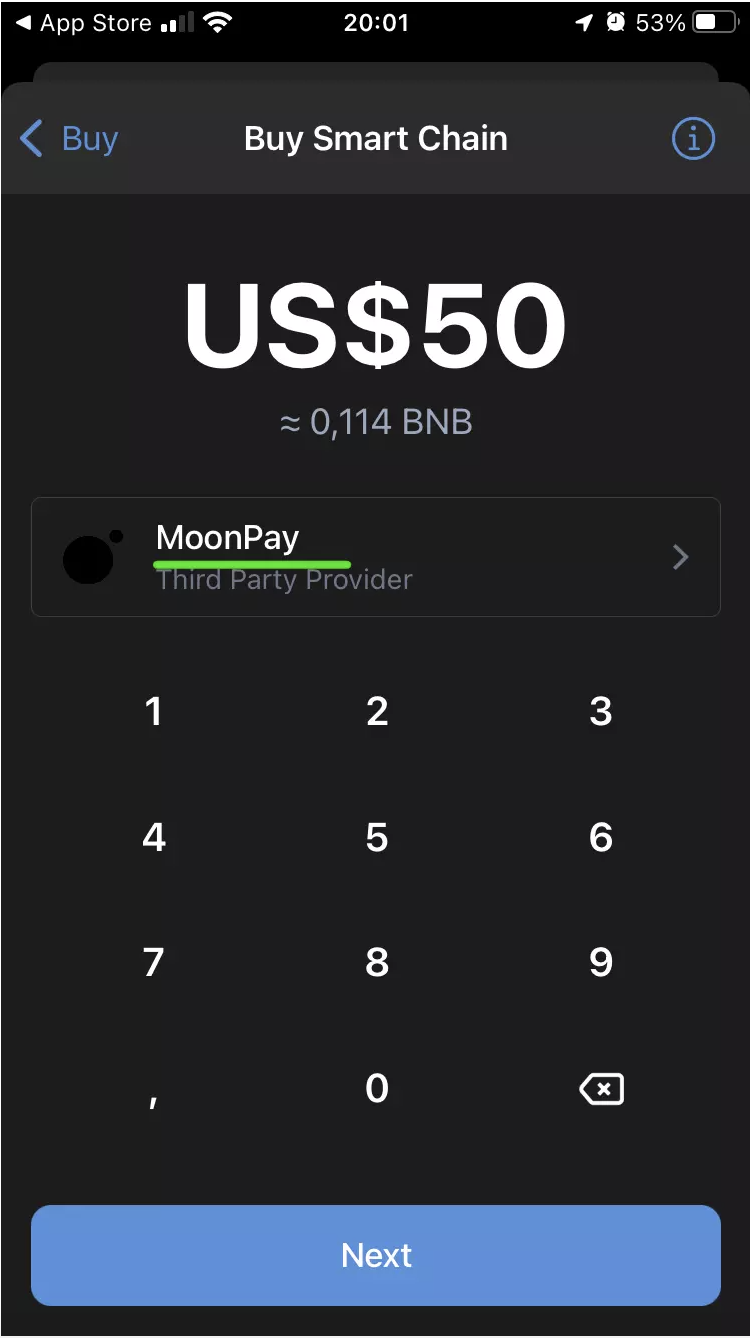 On the MoonPay page, enter your email address and press Send button to send the verification code. Check your email for a code and input it into the form.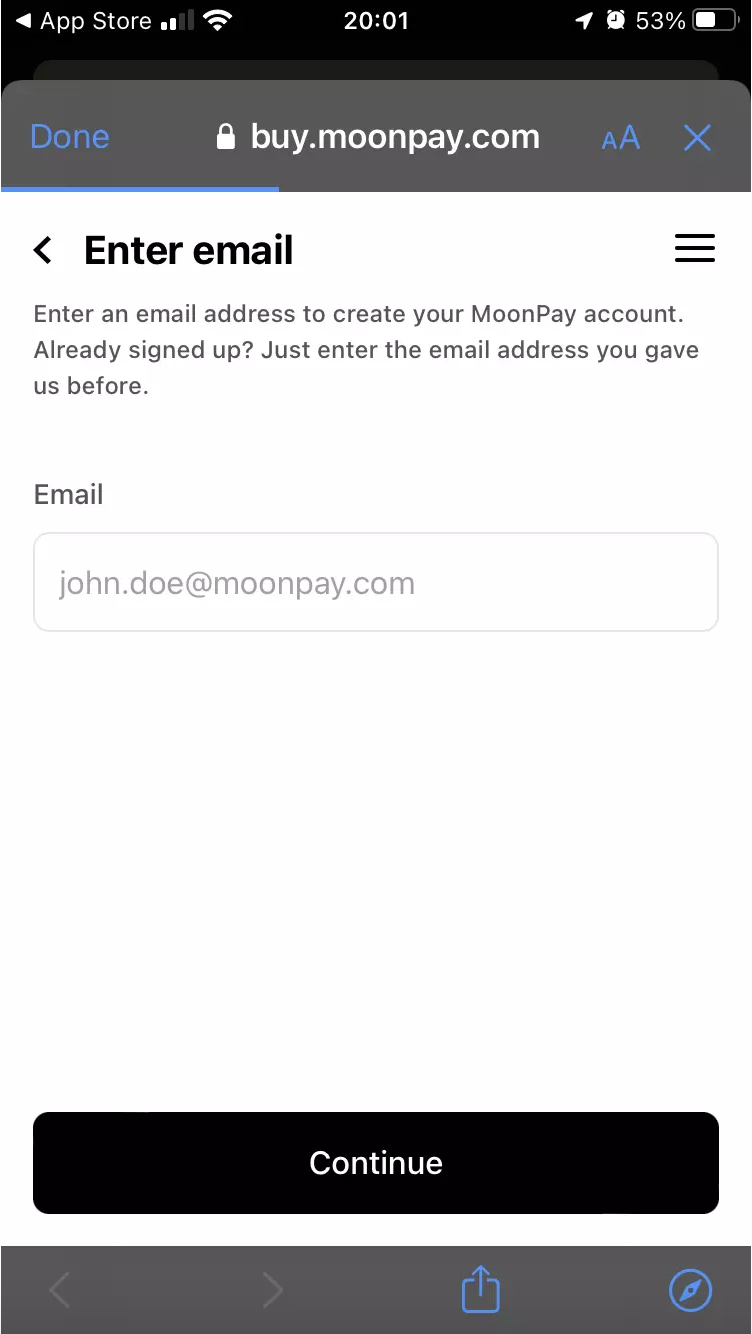 Next, you'll need to enter your personal & billing details: full name, address, and postal code.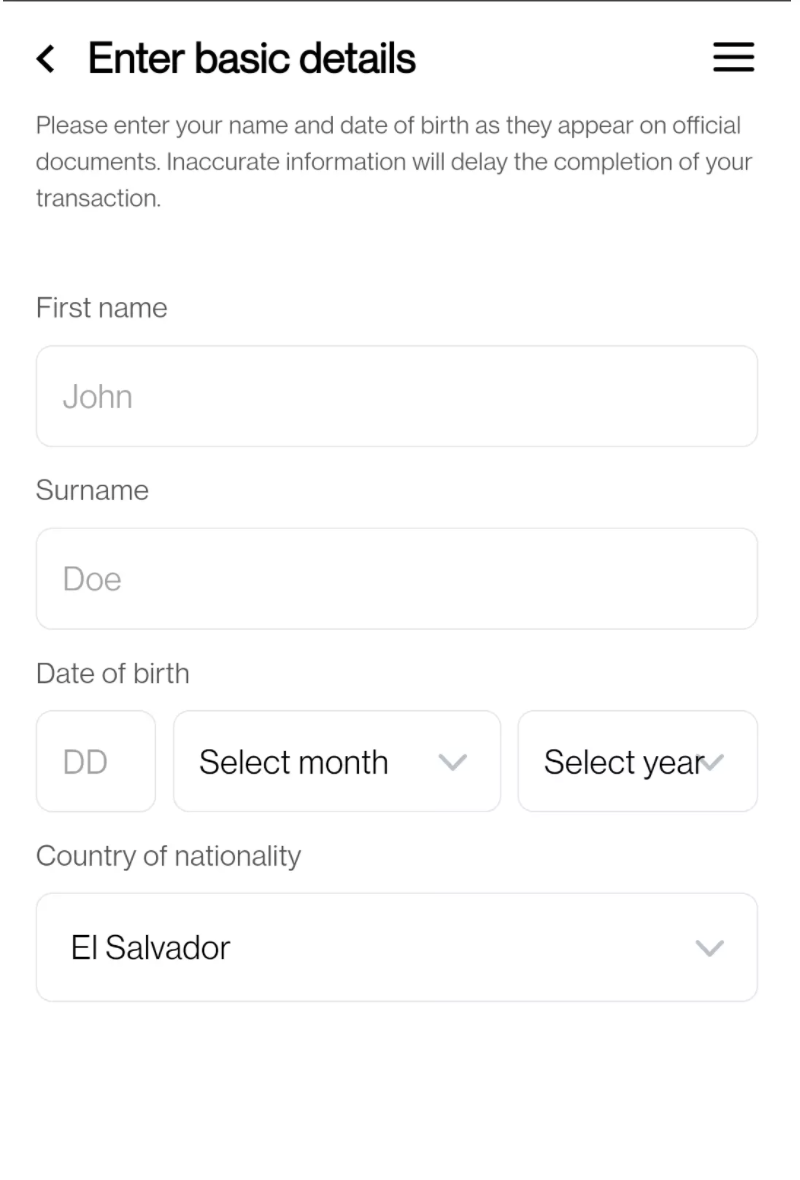 After all this, your Summary screen will appear, detailing the purchase. Make sure to carefully check all your information. Choose ApplePay from the list of payment methods and press Pay.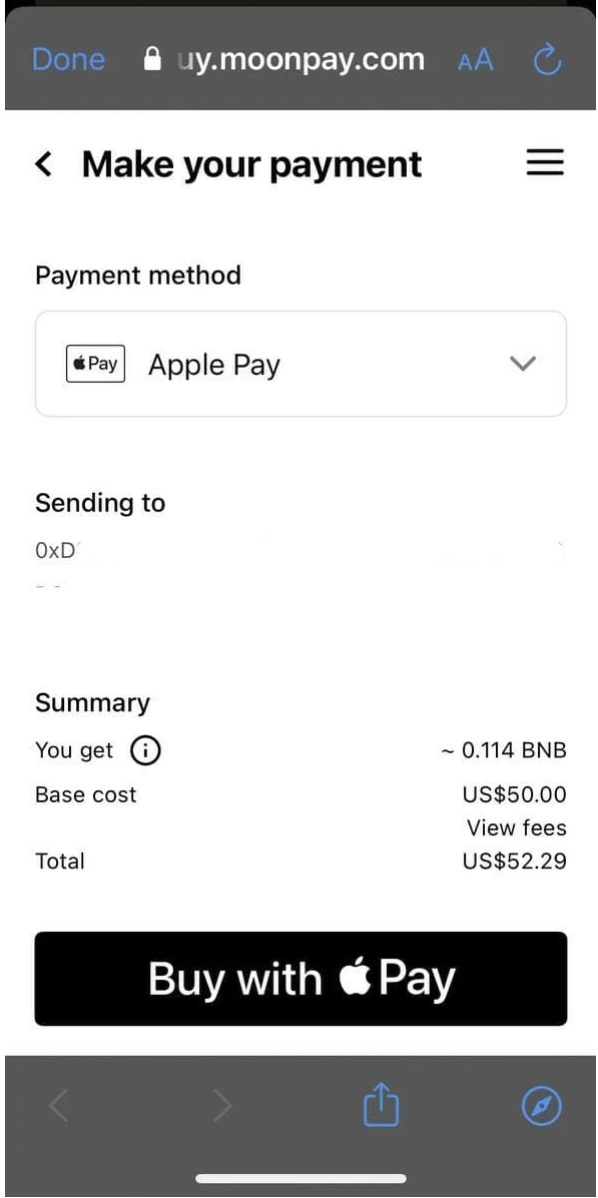 After the bank has processed the payment, your crypto should be sent in a matter of minutes. Check the MoonPay screen to track your transaction.
If your transaction is stuck with a "
Verifying transaction
" status and
Retry identity check
button, it means that MoonPay is asking for additional verification with ID. You can either comply or wait 72 hours for your transaction to get canceled. In case of cancellation, funds will be returned to your card during the next 7-14 days.
Users can also purchase LTT tokens with BUSD, but this method requires two subsequent purchase operations: BUSD (to purchase LTT tokens) and Smart Chain (to pay transaction fees).
After you've complete all the steps above, go forth and follow the next guide to buy LTT with BUSD/BNB.